Houston Astros: Who should get the 26th roster spot?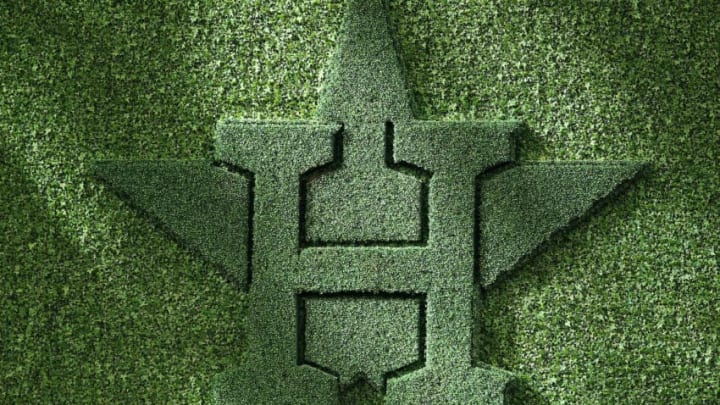 HOUSTON, TEXAS - OCTOBER 22: A view of the Houston Astros logo in centerfield during batting practice prior to Game One of the 2019 World Series between the Houston Astros and the Washington Nationals at Minute Maid Park on October 22, 2019 in Houston, Texas. (Photo by Bob Levey/Getty Images) /
With changes to the MLB roster sizes for 2020 who should claim the Astros last roster position?
To Astros fans' relief, the 2020 season begins soon, but with a new season comes a few new rules. One rule change is the addition of one more spot for the regular season MLB roster. Up from 25 rostered players, each team will be able to roster a 26th player, which was previously the rule only for doubleheader games from the 2012 season until now.
Major league teams can have a maximum of 13 pitchers on the roster, so it is to be assumed most teams will carry a 13/13 split of pitchers and position players for the majority of the season. After all this preface, the main question here is who the Astros 26th player should be.
For this analysis, we're just taking a look at position players. Even though the Astros opening day 25 man roster from 2019 had 13 position players to 12 pitchers, this is a rarity to have the roster composition like that. Many of the players that will be mentioned in this article have major league service time and will more than likely contribute at some point to the big-league team this season.
Much like how it takes a village to raise a child, it takes a 40-man roster to play an MLB season. Also, more than one of these candidates for the 26th roster spot could make their way to Houston for opening day on March 26th. The only players who aren't in consideration for the 26th man are those who would be everyday players.
Kyle Tucker will not be on this list, as it is safe to assume if he makes the opening day roster it will be to play (almost) every day. The same is true for Abraham Toro — if he is called upon for the opening day roster it is believed he would be a semi-regular or match-up player.
This list contains seven different Astros who have a good possibility of being the 26th man. They will be listed from most likely to least likely. So here we go, the case for the 26th man.