Houston Astros: Who should get the 26th roster spot?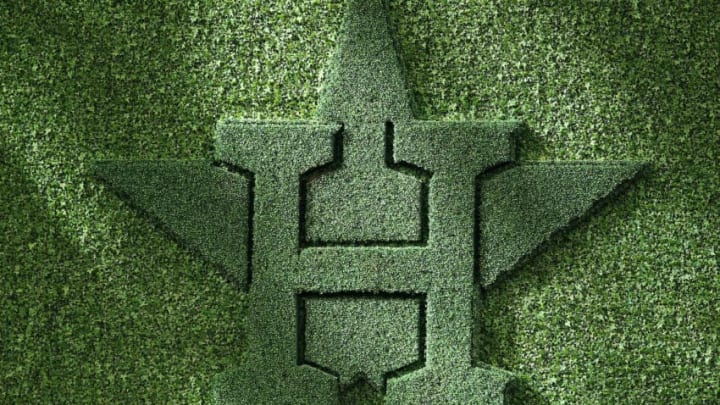 HOUSTON, TEXAS - OCTOBER 22: A view of the Houston Astros logo in centerfield during batting practice prior to Game One of the 2019 World Series between the Houston Astros and the Washington Nationals at Minute Maid Park on October 22, 2019 in Houston, Texas. (Photo by Bob Levey/Getty Images) /
HOUSTON, TX – OCTOBER 10: Myles Straw #26 of the Houston Astros walks into the dugout before the game against the Tampa Bay Rays at Minute Maid Park on October 10, 2019 in Houston, Texas. (Photo by Tim Warner/Getty Images) /
Early on this spring, Straw has shown he is all about that "Dad strength." Blessed by the powers of a newborn, Straw has already shown that the tinkering with his swing he did in the offseason is paying off.
Now, we all know that spring homers don't matter, but one can't take away the fact that Straw has three homers in minimal playing time this spring, almost matching his professional career mark in dingers at five (four over five years in the minors and one big league homer). The most recent four-bagger Straw connected with showed more leg-strength than anything else as he proved why he is considered one of the fastest in the league with an inside-the-park homer.
Straw's speed alone makes an amazing case for a big-league roster spot, but his ability to get on base and flexibility in the field make him one of the top candidates for this position. Straw played 121 innings in the outfield last year, which isn't surprising as he is a natural outfielder.
Fangraphs rated his outfield UZR as average and UZR/150 projected him to be an above-average fielder given the chance with his strongest play in left field. The shocker was his transition into an infielder. When the need for a backup shortstop arose, Straw stepped up and proved he could get the job done.
Even though his metrics graded him to be average to minimally below average at short, he provided 170 innings of totally acceptable play. With even more work at short and the skill set Straw has, he could become a very serviceable infielder. With his speed, ability to get on base and ability to play multiple key positions, he is most likely to be the Astros' 26th player.