Will Jose Altuve be an Astro for life?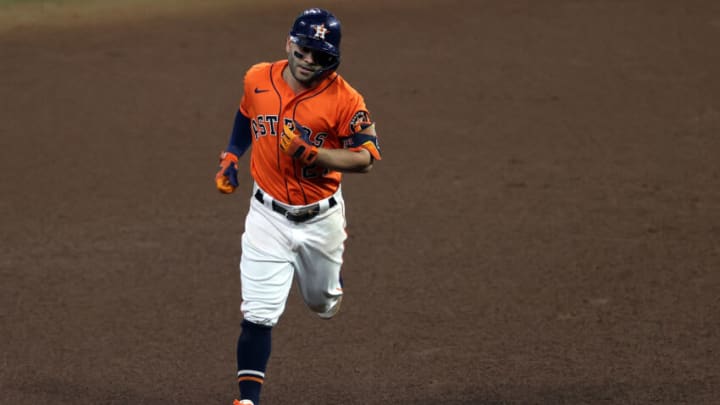 (Photo by Bob Levey/Getty Images) /
Will Jose Altuve be an Astros player for his entire career?
It's becoming a more and more rare thing that a player stays with the same franchise their entire career. Even teams that are financial powerhouses struggle to keep players, if for no other reason than the fact that they run out of use for the aging star and can afford higher-priced, younger talent making their lifelong veteran disposable.
Houston Astros fans have already seen how hard it is to try and keep a player once they hit free agency, seeing George Springer go to the Toronto Blue Jays and now what seems like a foregone conclusion that Carlos Correa is signing anywhere but Houston once the lockout ends.
There is a glimmer of hope that there will be another statue with an "H" on it in the Hall of Fame along with a statue outside Minute Maid Park alongside Craig Biggio and Jeff Bagwell. Jose Altuve is that glimmer of hope.
The Astros already jumped the first hurdle of keeping Altuve for life by signing him to a long-term deal skipping his first chance to test free agency. There are still three hurdles in the way of Altuve staying with the team his whole career.