Astros fans ranked third in MLB category of the FanSided 250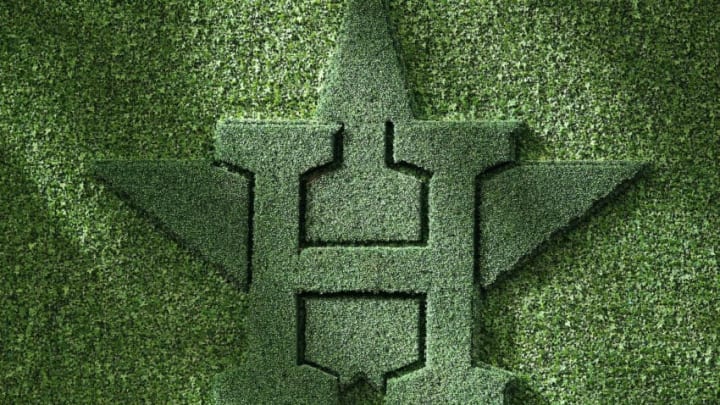 HOUSTON, TEXAS - OCTOBER 22: A view of the Houston Astros logo in centerfield during batting practice prior to Game One of the 2019 World Series between the Houston Astros and the Washington Nationals at Minute Maid Park on October 22, 2019 in Houston, Texas. (Photo by Bob Levey/Getty Images) /
Every year the hottest fandoms are ranked in the FanSided 250, in everything from entertainment to sports. The Astros fandom was the 3rd highest MLB team!
The FanSided 250 (formerly called the Fandom 250) is an annual listing that rates the top fandoms. All kinds of categories are included, from the overall #1 ranked Marvel (movies) and the top-ranked TV show Game of Thrones, to Beyonce the hottest celebrity. This year, your Astros fandom came in at #42 out of the top FanSided 250 and third in the MLB category.
How does FanSided rank so many fan bases in so many different categories? Using publicly available information, voting data from FanSided's millions of readers, and our editorial team's expertise, we whittled down a list of over 500 nominated fandoms to the top 250.
On each fandom's FanSided 250 card, you'll see three key statistics: the Fan Vote, Search Score, and Social Follows. This year, we've adjusted our values as well, placing a greater emphasis on buzz — how hot a fandom was in 2019 — than ever before.
The FanSided team took into account our longstanding values of magnitude (a fanbase's size and scope), legacy (longevity and loyalty of the fanbase) and passion, but buzz was most important. After much deliberation and healthy debate, 250 fanbases were ranked and ordered to be the list you see on the FanSided 250 today.
The Houston Astros fandom ranked 42nd out of all the fandoms and third in the MLB behind the New York Yankees and the Chicago Cubs. In the "Fan Vote" statistic our fandom had an astounding overall #7 ranking just edging out the #8 Yankee fandom for tops in the MLB. Game of Thrones came in first, followed by the Los Angeles Lakers and the television show Stranger Things.
Of course, we already knew that we were one of the best fan bases there is. But this proves we're not only considered the hottest in baseball but also rank up there with the top in all of sports and entertainment. Keep it Astros fans! Let's see if we can move up even higher in next year's FanSided 250.