Astros Lower Level Prospects Give a Glimpse at a Bright Future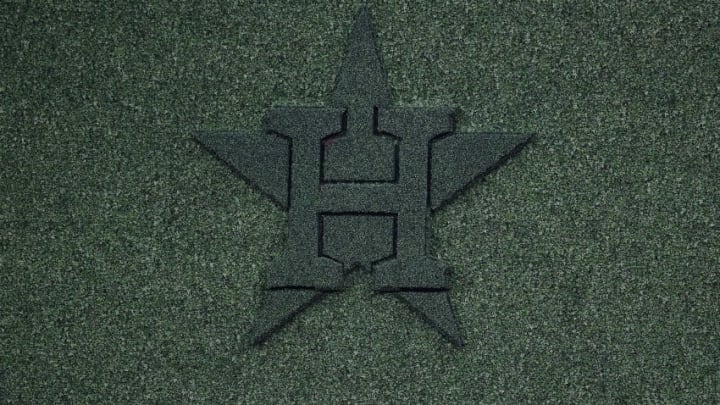 HOUSTON, TX - OCTOBER 06: The Houston Astros logo is seen on the centerfield wall before game two of the American League Division Series between the Boston Red Sox and the Houston Astros at Minute Maid Park on October 6, 2017 in Houston, Texas. (Photo by Ronald Martinez/Getty Images) /
Don't Forget About the Astros Prospects in Tri-City Generating High Expectations.
One of the things people complain about with baseball is how long it takes for most prospects to progress through the system. The MLB draft was a few weeks ago, but most of the players taken in the draft will not have a chance at the Major League roster until a few years from now if that. The Astros may not have the number of top prospects as other teams do, but they have a deep farm system.
But paying attention to these lower levels of a teams' farm system can be very exciting. They can provide glimpses of just how much potential there is on the horizon. 
Early Season Excitement for Tri-City
The Tri-City ValleyCats have played for almost a month now, and the results have been very intriguing. The record stands at 14-10, fueled in large part by a recent five-game winning streak. Currently, the ValleyCats sit atop the standings in their division of the New York Penn League. 
Already we have seen the arrival and promotion of first-round draft pick Seth Beer.  
As a team, the ValleyCats are only hitting .235, but lead the Penn League in home runs (18) and steals (40).  
Celestino Swinging a Hot Bat
Gilberto Celestino has been a major reason for the team's success so far. Celestino began his season with Corpus Christi but was 0-8 in three games. Since coming to Tri-City, he is slashing 366/.424/.529 with three home runs and 13 stolen bases.  Stats via MiLB.com.
Not bad for a 19-year-old. 
As part of the win on July 9th, Celestino went 4-5 with two RBI. It was his fifth straight game with multiple hits.  
"A relatively unknown outfield prospect in the Astros organization," according to Michael Grennell of Rotoballer, "Celestino is showing decent power and a lot of speed this season." Grennell adds that "Looking at his numbers, Celestino looks like he could put up a similar stat line to what Trea Turner does," which is high praise for Single-A player. 
Next: Astros Kyle Tucker had a lot of firsts in last night's interesting win
Part of the plan was to have a steady flow of prospects into the Astros roster as the years' progress. With the way young prospects like Beer and Celestino have performed, it is not hard to imagine the way Jeff Lunhow and the Astros will keep the good times rolling!